Like many of my creations, my japonisme ensemble has turned out to be a bit of a work in progress. The outfit was inspired by an western ensemble made from a kimono in the Kyoto Costume Institute: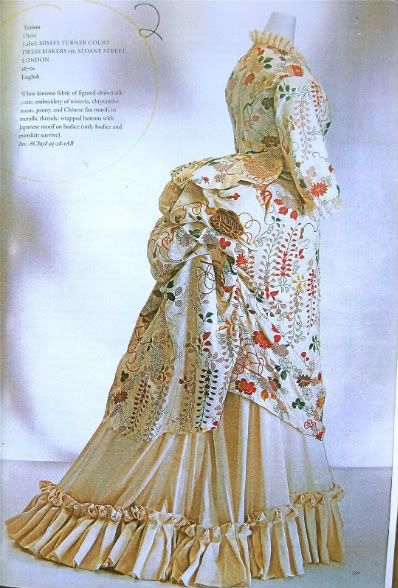 Thanks to the endless amounts of finicky applique on the jacket and overskirt, I didn't get the overskirt done in time for my talk and wore the outfit without it: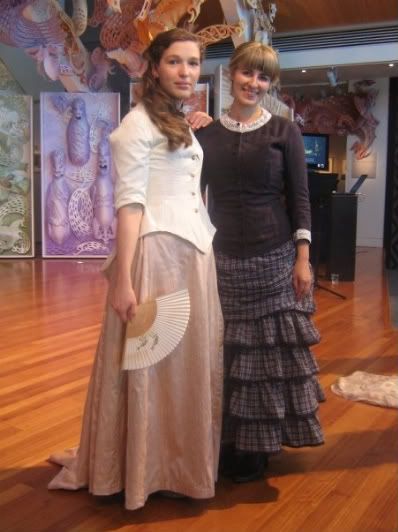 I took the overskirt with me to California and completed the applique there, and was able to wear the full ensemble to the PEERS Unseen University Ball (I decided to be virtuous and leave Sin at home). I was very lucky in that there was a fabulous photographer, Martin Guerrero, at the ball who took lots of gorgeous pictures of me posing and dancing and was kind enough to let me put them on this blog.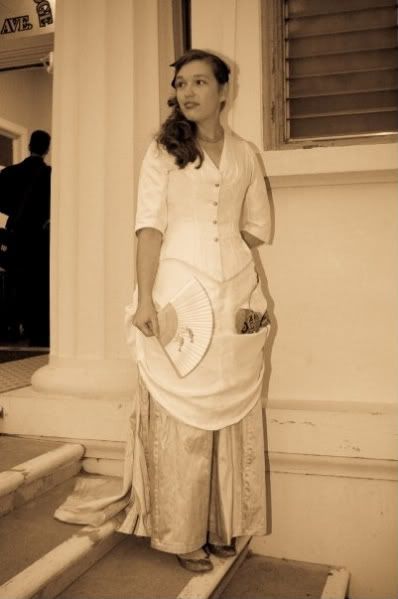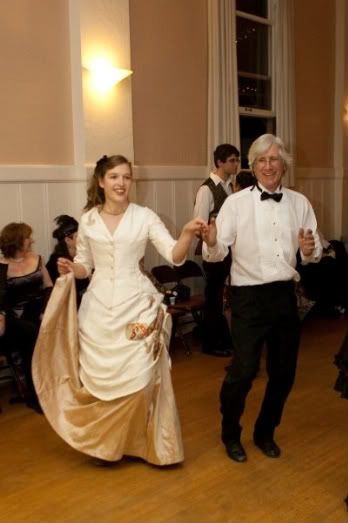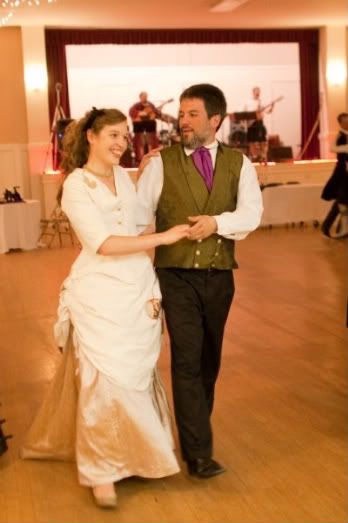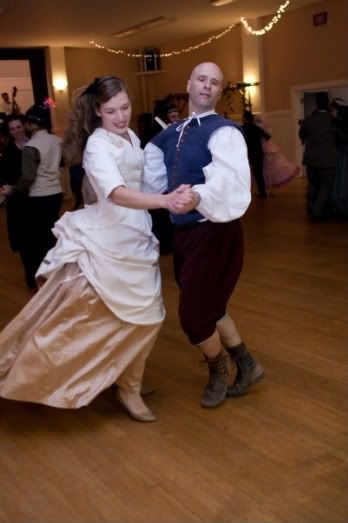 I am very pleased with the outfit (especially when viewed through the lens of a talented photographer!) but there are a few things I still want to do to it.
I find the length of the sleeves very unflattering, and want to let them out about an inch.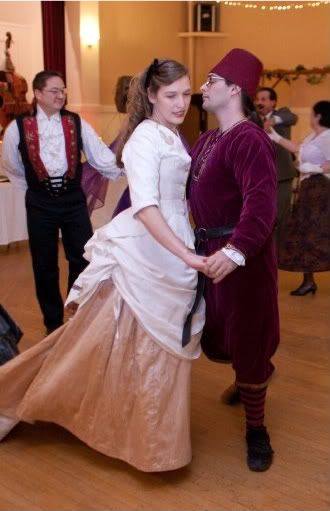 I also think that the curve of the jacket in front is a bit odd, and will probably cut it back further over the hips.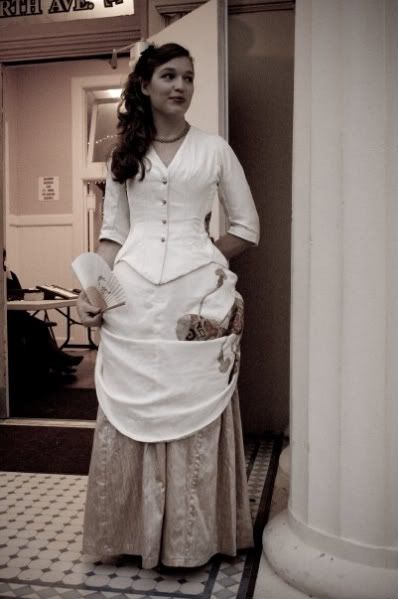 I plan to trim the neckline and sleeves with lace, as seen on the inspiration outfit, and am thinking that it would be fun to work some gold tassles into the bustling of the skirt to echo the gold tassles in the appliqued designs.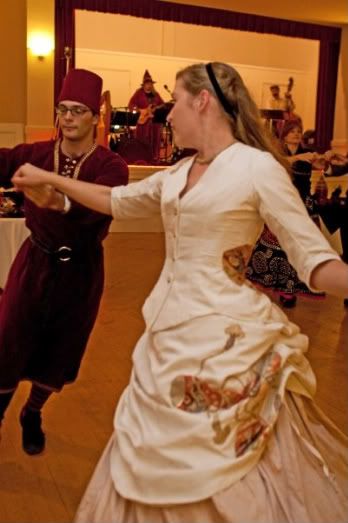 Finally I will do what I should have done from the first, and will make some proper undergarments for the outfit. You can see that the skirt is much fuller in the 2nd picture below than it is in the first. This is because a very generous costumer brought her just-finished bustle to the dance and let me wear it (before she even got to wear it!). Thanks Jessica!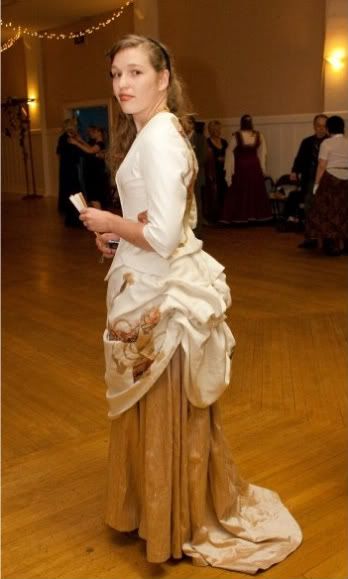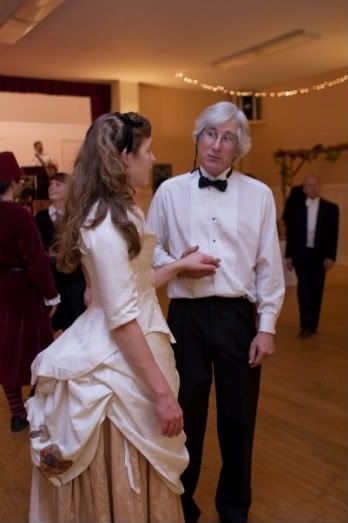 Anyway, I clearly need to make an 1870s bustle with a full petticoat for myself.
So there it is for now. I will update with detailed pictures of the applique and the interior seams on the jacket and skirts as I finish-finish it.