Some people eat when they are sad, some people sleep, some people shop…
…I sew.
I made these nifty 18th century panniers last night: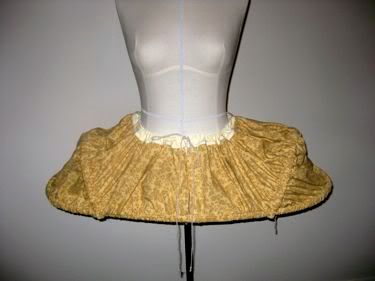 I make no claims whatsoever for their historical accuracy – they were a quick and dirty mock-up to see how some techniques worked.
If I do say so myself, the techniques worked brilliantly.
I was loosely inspired by
these
panniers from the Kyoto Costume Institute
I just guessed on the shape to cut: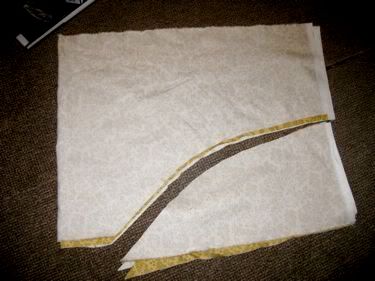 Next time I will make my original rectangle much narrower. You can see the extra fabric bunching at the sides:
For boning, I used this brilliant plastic stuff that they make for a sort of tongue and groove flooring (it's actually groove and groove, and you slide the plastic down between the pieces to be the tongue). It is absolutely perfect for hoops and panniers, but unfortunately they don't sell it without the flooring. Grrrrr….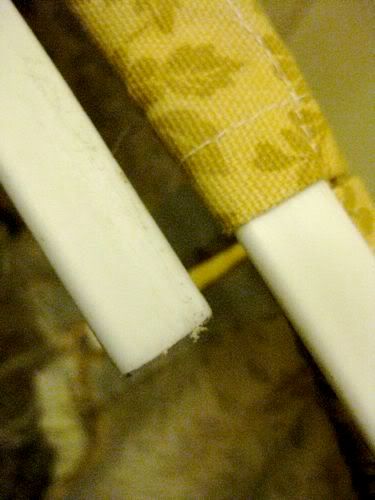 The awesome thing about the plastic boning is that I could drill through it to secure the hoop to the side pieces.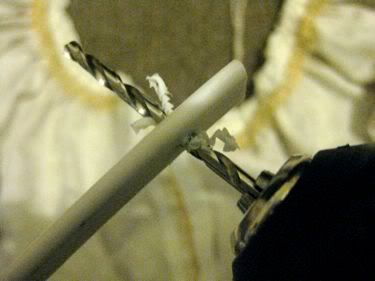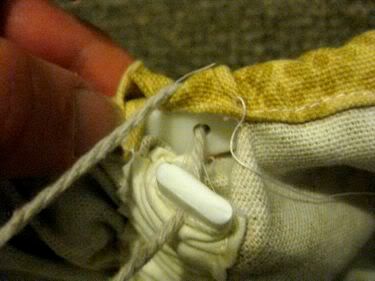 And the drill made these cute plastic spirals!
I used the cords that secure the plastic bones together to pull the panniers into their oblong shape.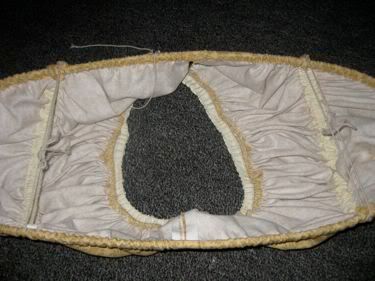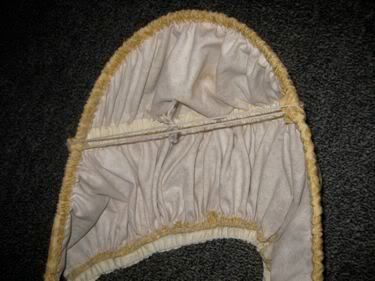 I've gathered the top of the fabric using cord gathering, and then attached it to a drawstring waistband, so that there isn't too much bulk at the waist but many different sizes of people can still wear the panniers.