We were torn on Christina of Denmark's robe in Holbein's painting last week. Half of you loved it, and the other half weren't so impressed.
Let's try something a little more modern this week: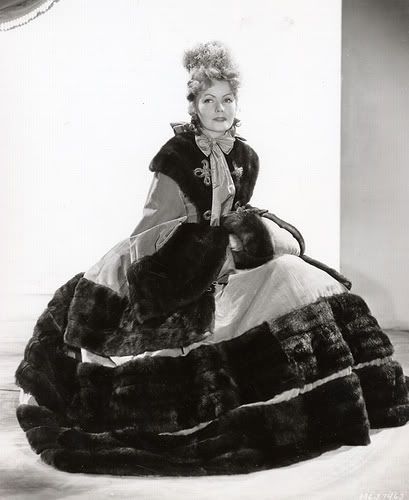 How do we feel about Adrian's 1930s take on the 1860s in Camille?
Does Adrian manage to capture the essence of an era, and flatter Garbo's 20th century figure, or is the juxtaposition of modern freedom of movement and Victorian frills too much of a stretch?
To make it more interesting, please rate the dress on a scale of 1/10, 1 being "blech, never again" and 10 being "costume nirvana – I must make that RIGHT AWAY".
What do you think? 1? 10? or somewhere in between?