Madame Ornata had a dress up party last weekend, so I lent her my panniers and a chemise and helped her hem her underpetticoat and overpetticoat to wear to the party.
She looked amazing.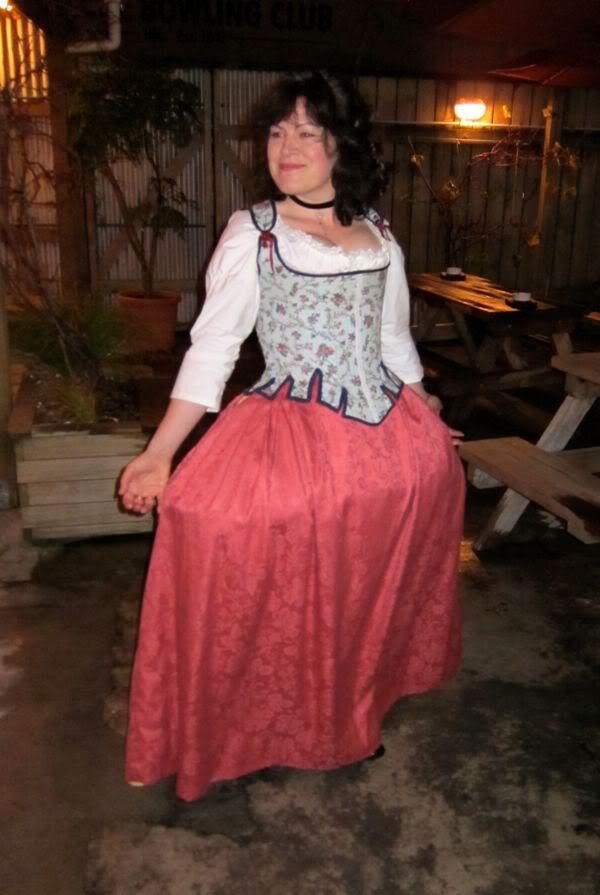 This is the petticoat she will wear with
the pet en l'aire
I posted about a few weeks ago.
She is going to look even more amazing in that.
I'll update on her progress the next time we sew together. Which hopefully will be soon, because I love sewing parties!