Since none of my other sewing projects were working (evil Laurel dress) I decided to make a corset.
Or at least
finish one
.
Corsets are like petticoats for me. They
always
work.
This one will be worn with a camisole and petticoat for the Pompeii to Paris talk. I really wanted an excuse to include undergarments, but couldn't figure out how to tie them in with the Classical influence.
And then it hit me – 1910s corsets are the first time since, really, the Roman era, that the emphasis moves from an exaggerated waist and returns to the gentle, overall look of the figure, with a focus on the hips and bottom.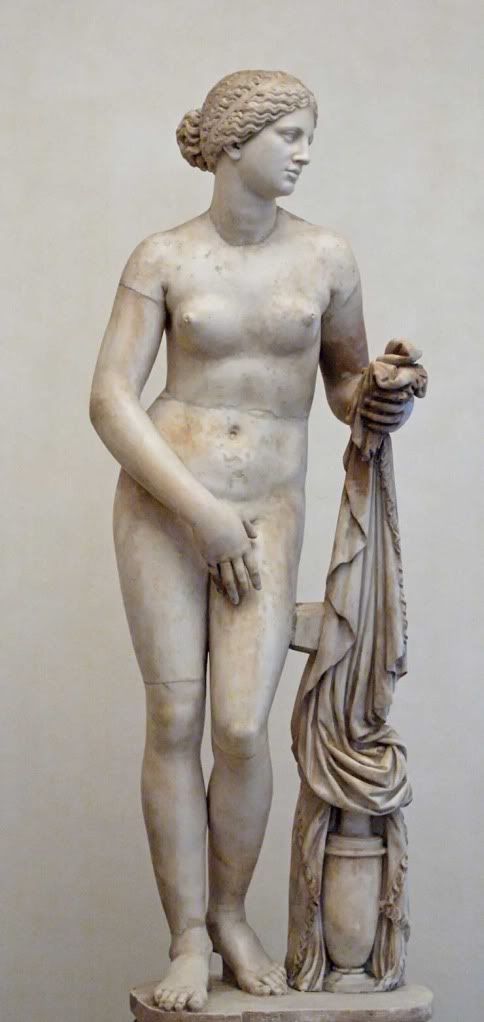 So here it is, my Aphrodite of 1911 corset (previously the cocoon corset)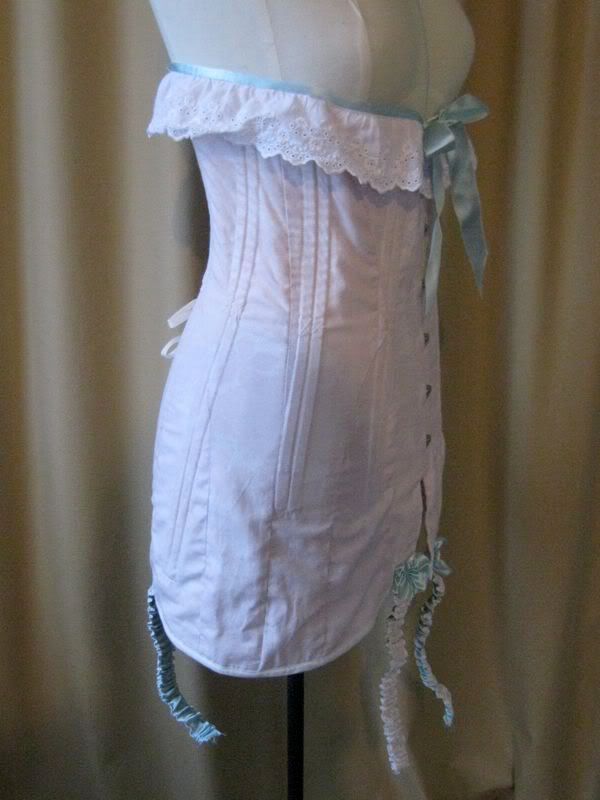 It laces properly on me, but Isabelle doesn't have as much waist or thighs, so it doesn't sit right on her.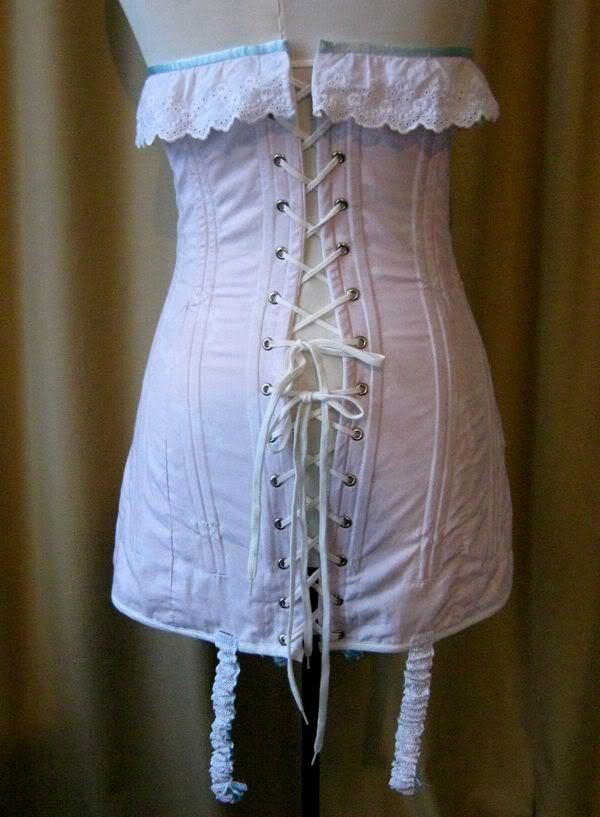 I love the super-girlie pastel and lace colour scheme, and the bows and rosettes.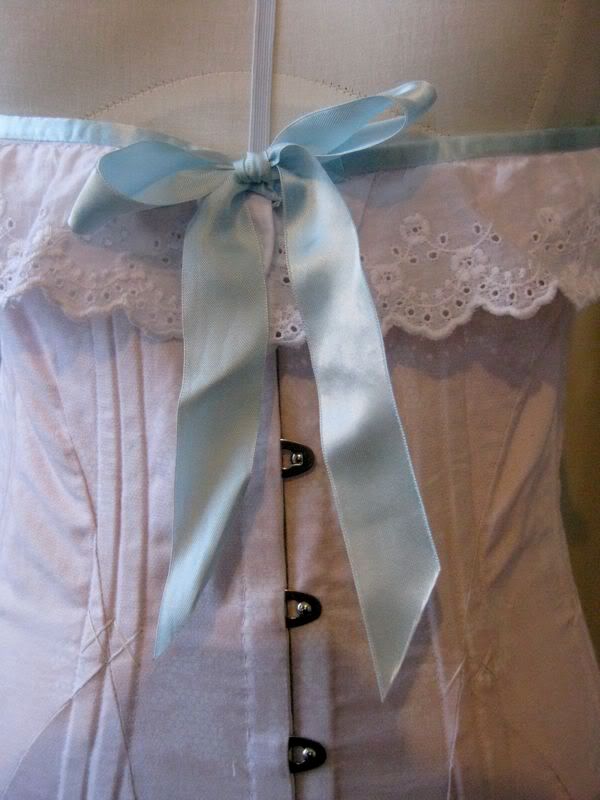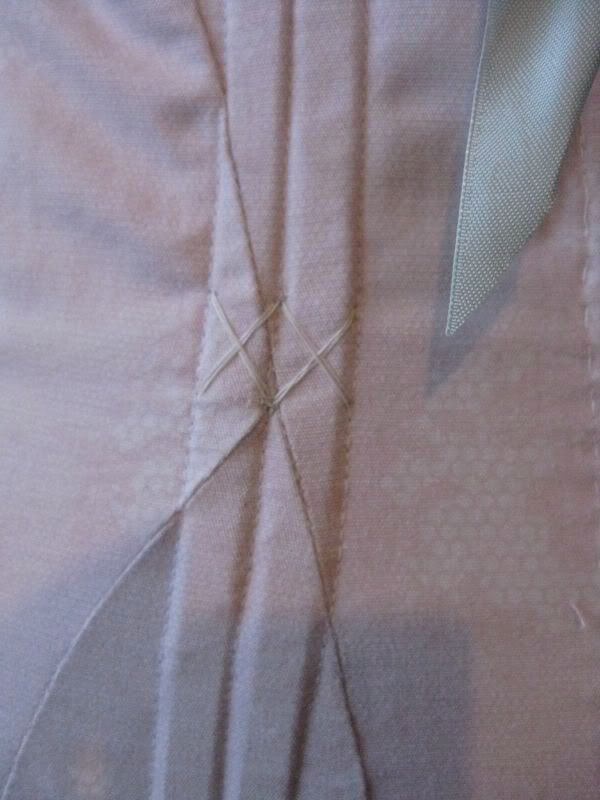 I still have to figure out the garter fastenings (suspenders here in NZ).
How did they clip garters to stockings in 1911?