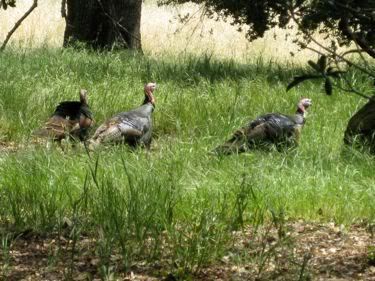 What it is:
A state park on the Marin peninsula, just over whatever bridge it is you cross if you drive from Berkeley to Santa Rosa, with hiking trails, picnicking areas, and historical buildings.
The good:
The park is gorgeous, very relaxing, and feels more out in the country than it is. The hiking trails are suitable for easy, light day hikes.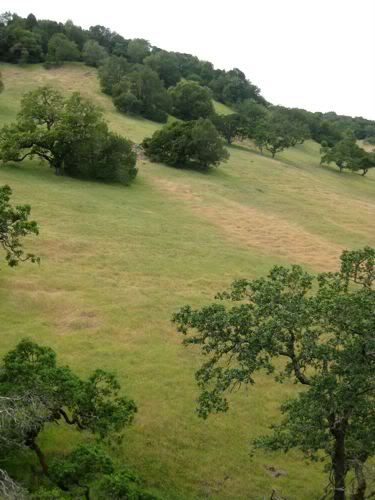 The best thing about the park is the animals. In one quick visit I saw dozens of turkeys, a handful of rabbits, two deer, and sundry lizards, birds, and attractive insects.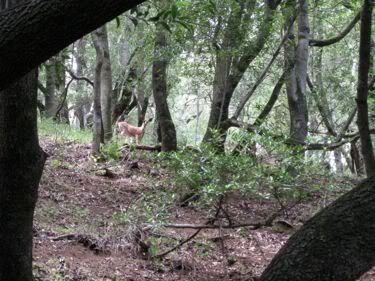 The historic buildings are pretty neat too, even though they aren't open and are in some disrepair. The range from early mud-brick architecture all the way up to Art Deco is pretty interesting, and the remains of the Victorian pleasure gardens are fascinating.
This would be a great place to hold a historical picnic. Most of the trails are easy enough that you could do them in costume (I hadn't brought hiking shoes and did them barefoot with my dress pants rolled up to the knee).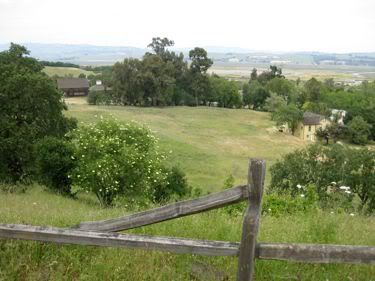 The bad:
The entrance to the park is a bit weird. You can't access it heading north on 101, so have to take the first exit after it if you are, get back on heading south, and then get off at the park.
Oh, and the park only has porta-potties. Nuff said.
The ugly:
Prickles in the grass. And I guess some lizards aren't that attractive.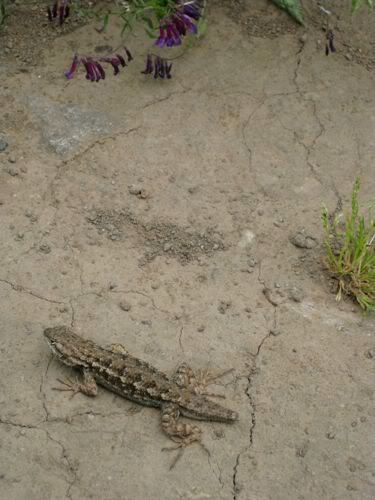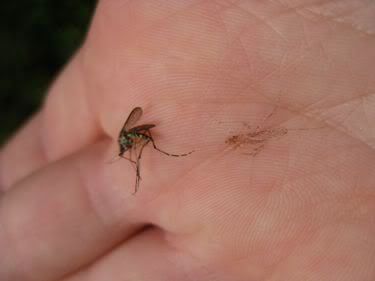 My personal lovely little story about Olompali State Park:
I found this park only because I stepped out of my practical, logical, reasonable shell the last time I was in CA, and decided to do something wild and illogical and completely random and drive from Livermore (the last true part of the USA in California) up to Santa Rosa to meet an internet friend.
Wild and illogical it may have been, but it was also one of the best decisions of the trip. The friend was as lovely IRL as online, and the mental escape from Livermore (tltpotUSAinCA) and Berkeley and Oakland and stores and malls was just what I needed. I'm definitely a country girl at heart!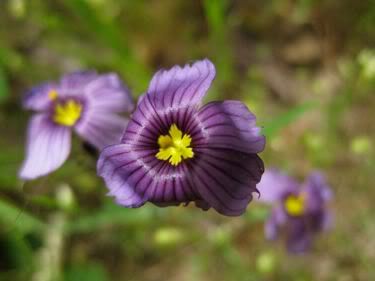 I noticed the park on the way up to Santa Rosa, so on the way back I stopped and decided to take a wander. And I had an absolutely splendid afternoon, all by myself, limping along gravel and prickle-filled paths in bare feet because my patent leather flats were not the right footwear choice for the trip, and taking hundreds of photographs, and just feeling alive and outside.
And I saw turkeys and rabbits and deer and lizards and attractive insects. And it was lovely!