Madame Ornata is a bad, bad influence on me.
I'm trying not to buy fabric, but she convinced me to go to the fabric store with her, and I saw one piece and just COULDN'T pass it up.
It is very fine autumn weight grey wool with a border based on early paisley shawls on one end and a narrower border based on the same pattern along one edge.
See! It reminds me of this painting: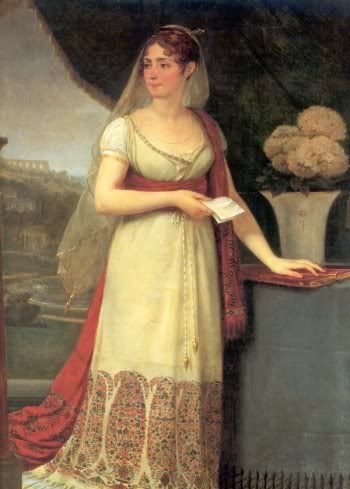 And this 18th century cashmere shawl: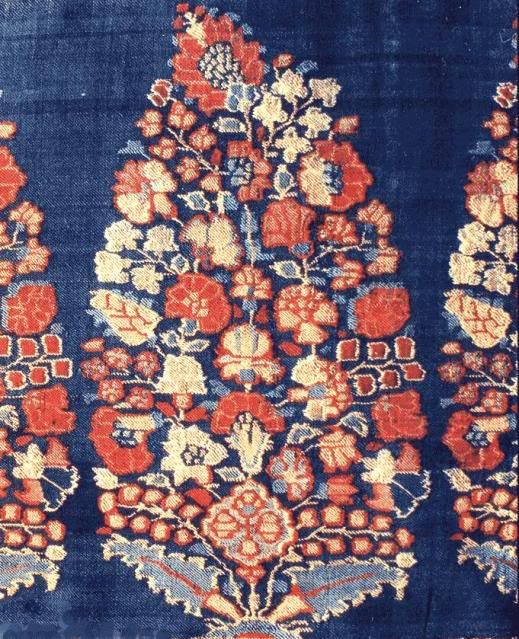 Mmmm…I love it! I only wish it came in more colours. Grey and red tones aren't my usual pick.
In other fabric news, I also picked up three beautiful pieces of vintage fabric to use in my pret a porter line. From left to right they are a summer weight white wool gabardine, a white jacket wool, and a darling lining fabric.