The Idea and Inspiration:
To recreate Manet's "Nana" with reproduction 1877 lingerie.
The painting:
And the ensemble on the model.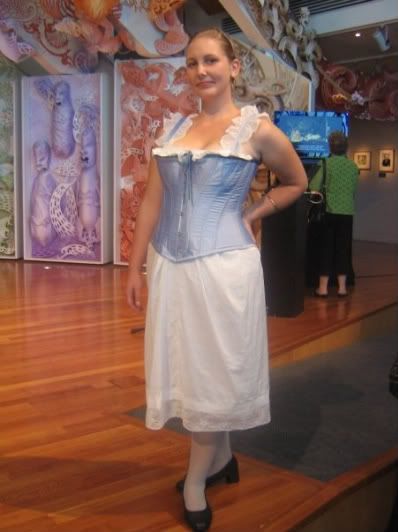 Fabric and Materials:
Spoon busk corset of sky blue silk shantung, chemise and pantaloons of cotton voile trimmed with rayon lace and velvet ribbon.
The Dress Diary:
At the Capturing the Mode talk.
Research and Resources:
Norah Waugh,   Corsets and Crinolines
Valerie Steel, Corsets: A Social History