Please note that I consider this to be still in progress.
The Idea and Inspiration:
A skirt, blouse and jacket inspired by Auguste Toulmouche's The Reading Lesson, from the collection of the Museum of Fine Arts, Boston.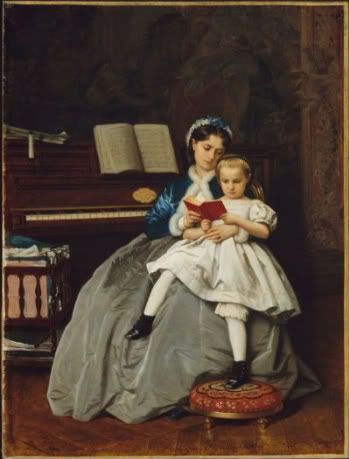 Fabric and Materials:
Jacket of sapphire blue dupion silk, trimmed with white marabou feathers, and lined in white sateen.   Blouse of fine cotton lawn.   Original skirt fabric of polyester satin, replacement skirt fabric still to be sourced.
Undergarments:
The Dress Diary: