I have actually done some costuming!
Mr D & I went to a friend 'Night & Dreams' themed masquerade birthday ball. I pulled out my Cobwebs & Roses dress for Titania, and Mr D pulled out his tails, and I made him a pair of donkey ears for a Bottom who would sweep Titania off her feet every day of the week.
Here's how I did it:
Take one ratty old rabbit fur collar, grey:
Chop in half:
Fold in half, lining side in, and zig zag:
Three cheers for the Janome Sewist 521, pretty much the only >NZ$500 machine that will go through four  layers of fur, two layers of collar stiffening, two layers of padding, and lining, plus double that at the ends, without a whisper of complaint:
Now assemble the  frame and trimmings:
Two $2 shop flower garlands, assorted bits of florists wire, florists tape, ears.
Denude the headbands of flowers and leaves:
Wrap wires around both headbands to hold ears, and insert into ears:
Sew ears around frame to secure on:
Cover wires in florist tape to prevent pokies:
Wind leaves back around headbands:
Done!  Handsomest donkey ever!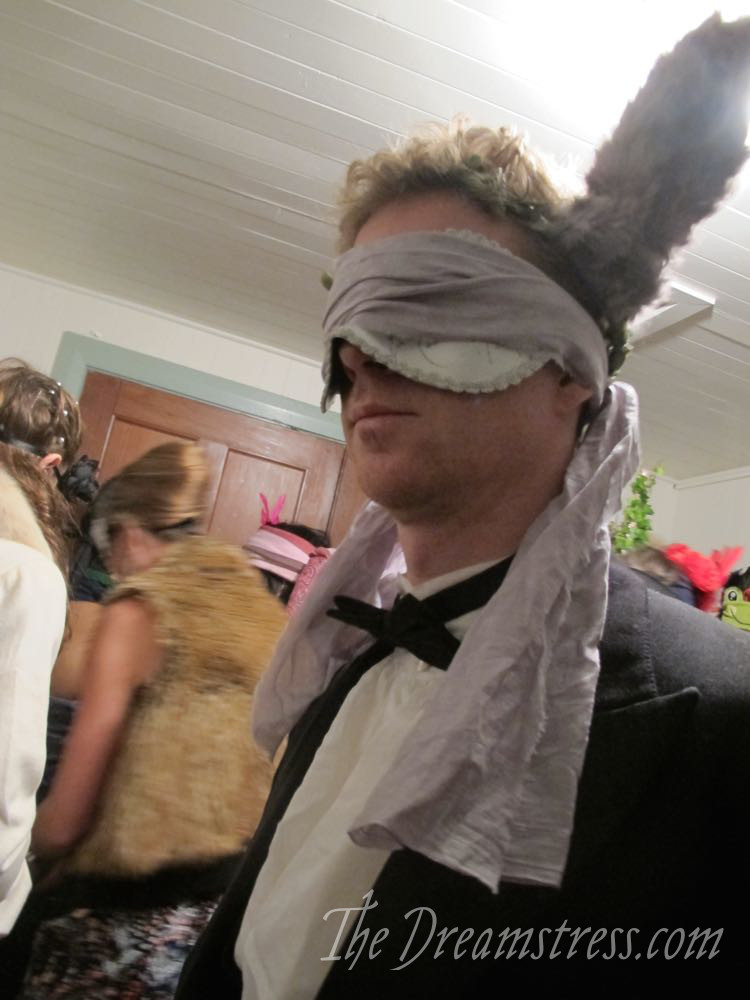 Really comfortable too!  I enjoyed wearing them after the party: