The Idea and Inspiration:
This started out as this Poiret dress, but didn't look good in the fabrics I had.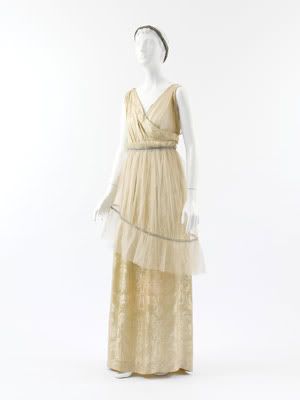 So it just grew from there. Basically, I wanted something that was historically accurate, and that embodied the spirit of Poiret's designs.
Fabric and Materials:
Vintage tussah silk recycled from a kimono, raw silk.
The Dress Diary:
The dress at the Pompeii to Paris talk
The dress at Pompeii to Paris II
Gallery: