Feelings on Anne of Austria's over the top fleur de lys Rate the Dress were mixed, reflecting the division in taste between the minimalists and the maximalists.  Some of you didn't like the dress aesthetically, but recognised that it achieved its aim.  It rated a 7 out of 10.
This week I visit an era that mixed minimalism and maximalism in equal parts: the 1820s and 30s.  Such a juxtaposition creates a trying time for fashion.  Past ratings have shown that occasionally designers get the Romantic silhouette right, but it is no easy feat.
Will this uber-feminine froth of muslin, lace and puffs over baby girl pink, from the collection of the V&A win your approval?  Or will you find the triple tiers of trim and daringly low cut back too perplexing, and condemn the dress?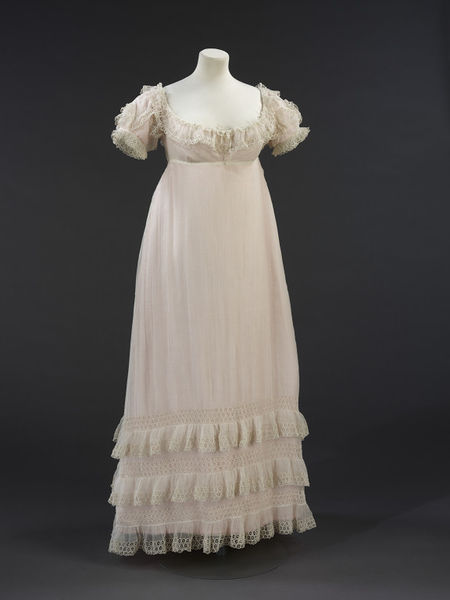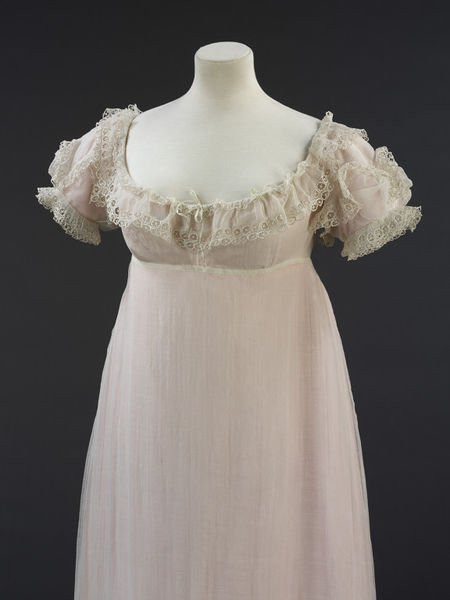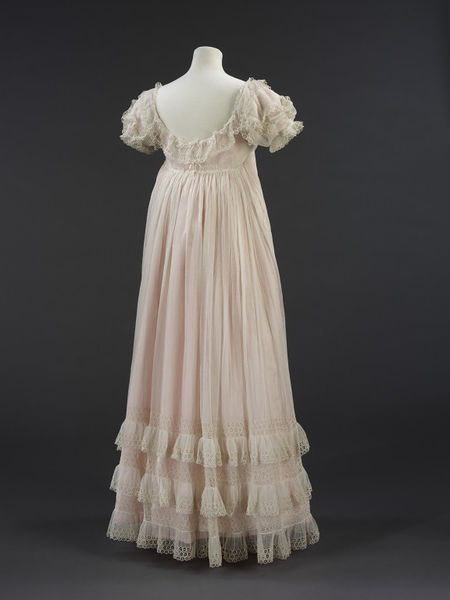 Rate the dress on a scale of 1 to 10