New Zealand has a reputation around the world for being 'Clean & Green', and their marketing slogan is '100% Pure New Zealand', so many people, including some Kiwis, don't realise that New Zealand has active coal mining, and that coal mining played a significant part in New Zealand's development and history.
The biggest coal mining area in New Zealand is the West Coast of the South Island.  I travelled down the West Coast at the end of my first 6-month visit to the country, over a decade ago, but somehow I completely overlooked the coal mining.
I'm not sure how I managed to do that, we drove through Westport, which features a life-sized coal statue of a coal miner, and a museum called the 'Coaltown Museum', and past the Stockton open-cast mine, with big piles of coal.
Piles of coal at the Stockton mine, Ngakawau, West Coast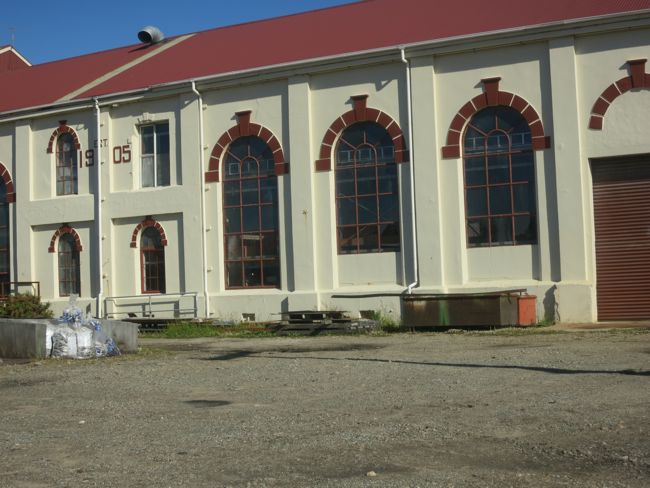 The mine buildings, at Ngakawau
The coal transport system, Ngakawau
Security and coal, Ngakawau
Trains carrying the coal away, Ngakawau
As it is in most places, coal mining in New Zealand is a contentious issue, with a checkered history.  On the one hand, it brings work and much needed money to remote and otherwise impoverished areas of the country.  This money comes at an environmental cost though, and sometimes a human cost: there have been numerous mining accidents in New Zealand, the latest of which, in 2010, caused 29 deaths.
Historically accidents and deaths were even more common.  At the same time, coal mining brought thousands of migrants to New Zealand, build a dozen communities, and inspired some of New Zealand's greatest feats of engineering and ingenuity, like the Denniston Incline (now there is a Wikipedia entry that shows the massive problem with 'anyone can add to it' encyclopedias).
It also brought great wealth to the regions with coal.  Westport (which Lonely Planet dismisses as a 'drive through town', much inferior to the (very slightly) bigger Greymouth, which was exactly the opposite of our experience (Westport is prettier, easier to navigate in, easier to park in, and has a better supermarket)) is full of gorgeous, grand civic buildings and art deco storefronts, testament to the early money in the area.
All of the grand history in coal country is just history though: long since gone.  There is still money in coal in New Zealand, and it provides a reasonable, if occasionally dangerous, livelihood to people in the region, but there is little money left for grand civic buildings, and there aren't nearly as many people left as there were in coal's heyday.
The upper West Coast is dotted with ghost towns.  Every 5 kilometre stretch of the road has a different town name, but at most of them there isn't a single pub or store left to mark the town.  Denniston has dwindled from 2,000 residents to less than 50, at a time when much of the rest of New Zealand's population has grown.
The countryside is also littered with remnants of the industry that once flourished there.  We found rusting coal buckets on the beach:
And remnants of old trains for carrying lumber and coal in the bush:
The whole area is stunningly gorgeous, but lonely.
The houses, in the shadows of the steep, bush covered hills, wrap their pastel paint around themselves to ward off the mist and the shadows.
In many places there are no houses left: just space and hills.
When I came back from my road trip I told a friend where I'd been, and she shivered and said "That area used to freak me out as a child".
I can see why.  It does feel haunted.  Not with actual ghosts, but with the memories of all those people who lived there, and are there no more.  It's haunted in the way places with more past than future are: with memories that get older every day.
It actually reminded me, more than anywhere else I have ever been, of Kalaupapa.