Felicity would like you all to know that while I have been working hard, she has also been working hard, making sure that I stay on track, that my fabrics are properly posh and lie-able-on, and that my thread is up to scratch.
Oh, here is a new spool!  
Looks OK…
Rolls nicely…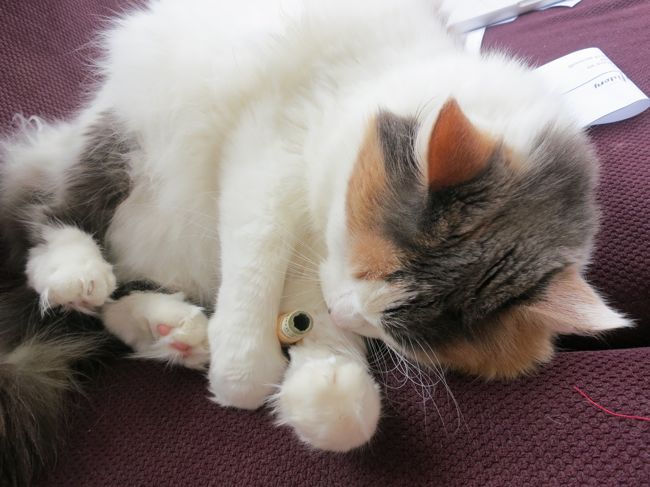 Smells OK…
Nice firm bite resistance…
Passed every test.  I deem this thread acceptable.  You may now proceed to use it!
Whew!  That was hard work.  Naptime!