I'm so excited to announce that

and
 The Fantail Skirt (Historical + Modern pattern)  
have been added to the range of paper Scroop Patterns carried by Wearing History!

Pre-orders for the first print run of paper patterns are now open!
Pre-ordering guarantees that you will get a pattern in the first print run. Pre-ordering closes Monday the 18th, and patterns should be in stock and ready to ship out to you by the 28th.
Hard copy paper Scroop Patterns are printed on high-quality, medium weight bond paper, with easy to use spiral-bound instruction booklets.   Both patterns and instructions are in full colour.
Wearing History is based in Southern California, USA, and ships worldwide.

Wearing History also carries paper versions of the Rilla Corset and the Ngaio Blouse patterns, as well as her own pattern line, including gorgeous Edwardian patterns perfect for wearing under and over the Rilla Corset!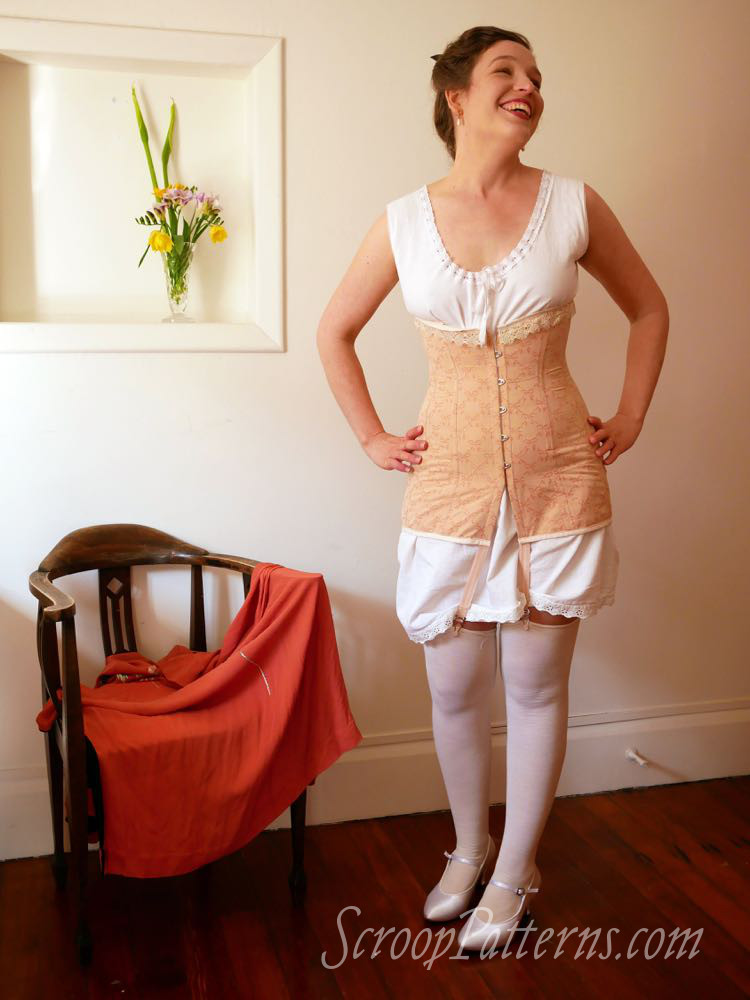 And, of course, if you prefer you can always get digital versions of the patterns from ScroopPatterns.com