My local historical sewing group has been setting a loose theme for every year, so that we all end up with a costume from a period, to wear to events together. In 2018 we did Regency, and wore it at our first Sew & Eat Historical Retreat.
Our 2019 theme was Medieval, and boy did we have fun!
I already had the 1360s dress that I made back in 2015 (was it really that long ago!), so I got to be a lady of leisure and not sew anything Medieval (instead I made Augusta Stays all year long!)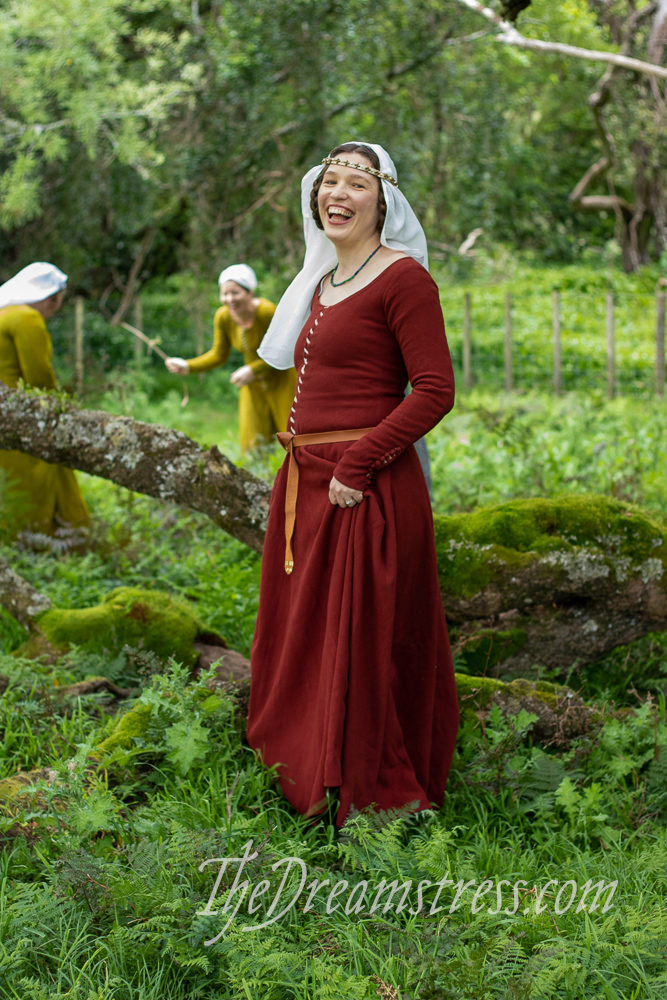 But I still helped. Nina & Priscilla used the same wool for their dresses, a heathered brown which we dyed yellow, using slightly different dyes for each of them to achieve different hues.
(side note: look at Nina's beautiful buttons!)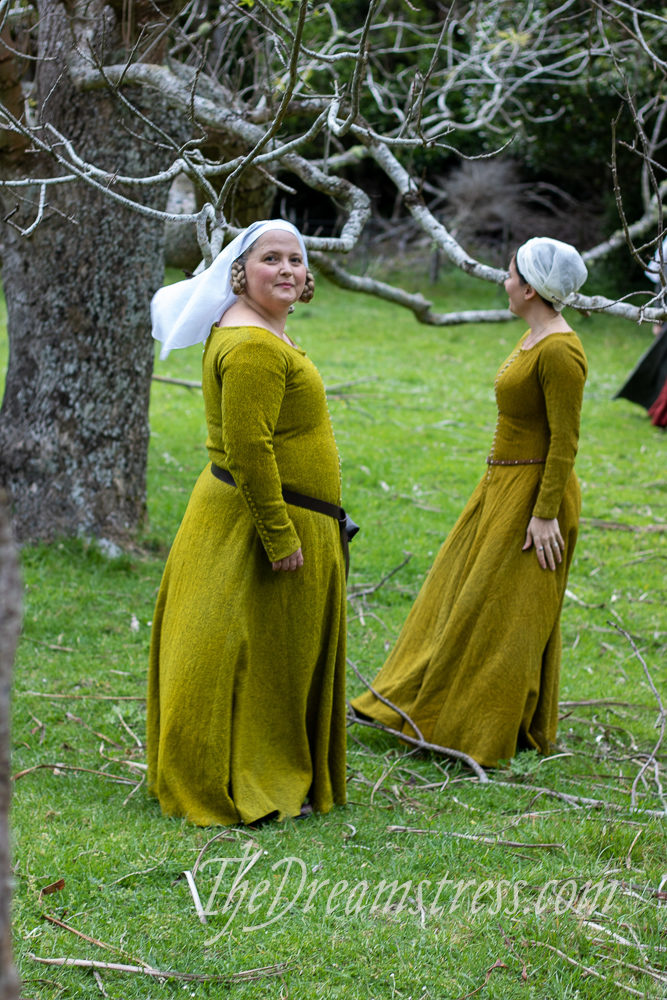 We draped the frocks in our sewing meet ups, and they sewed the gowns all year long, working on sleeve fit and gore placement, and making accessories.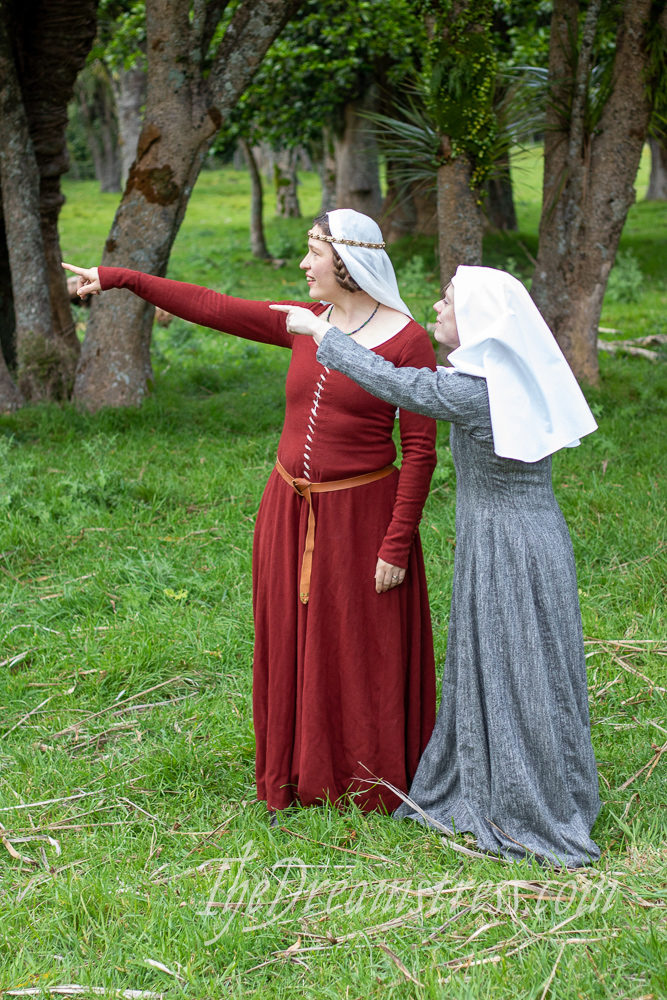 Hvitr made her beautiful black & white twill gown based on the Herjolfsnes finds.
We wore our dresses on Sunday, for our big Medieval Gala dinner. It was the right choice: Saturday was very warm, but Sunday was nice and chill, perfect for wool dresses (too chilly for Priscilla actually!).
We wandered around in the woods before dinner, taking photographs and trying to think of Medieval-esque poses.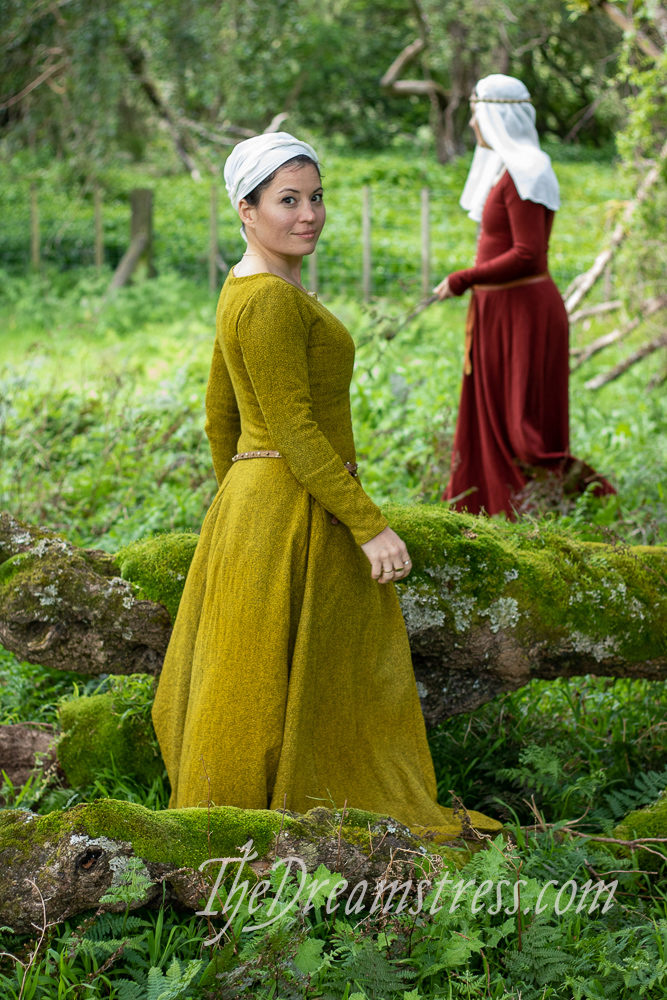 We found a big tree with lots of fallen branches, so began collecting armfuls (while admitting that our frocks were a bit fancy for your average Medieval wood-gatherer).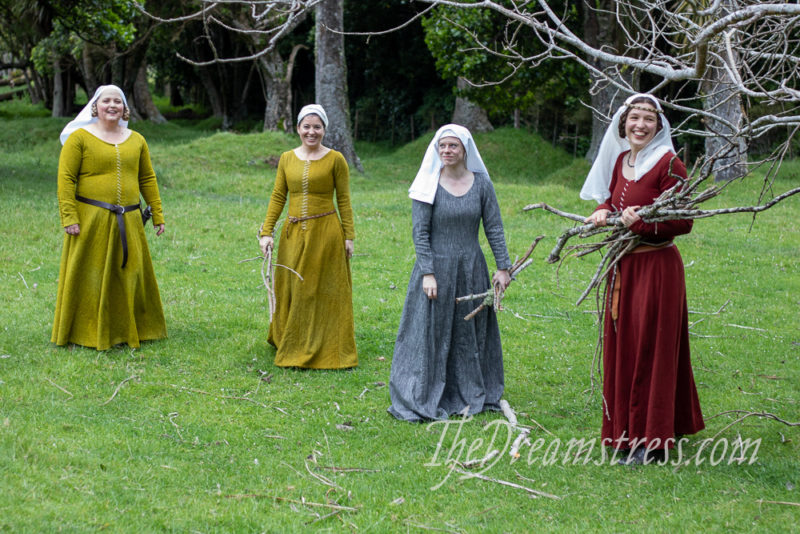 The thing is, when your arms are full of wood and you're in a Medieval frock, there is a very obvious, very terrible, joke you have to make.
It may have included us chanting 'Burn the Witch' at the photographer…
Luckily we didn't burn her, and she wasn't mad at us, and we all got to go in out of the cold and have delicious food!
Fun times!