One of the horrible facts of life that I'm having to face is that Felicity is getting old, and I won't have her forever.  She turned 14 this year, and has had a very rough six-months health-wise, with thyroid issues causing kidney issues causing her to loose 2/5 of her body weight in only 6 months.
You'll be happy to hear she's doing much better now, so I can hopefully look forward to a good few years more of snuggles, help, and general wonderfulness.
Despite not feeling the best, she's still been a dedicated sewing helper, patternmaker, and nap buddy.  Here's a catch up of her activities.
They include:
Sitting on sewing projects:
Sitting on me while I sew:
Keeping a firm paw on the pattern-instruction process:
And the pattern testing process:
(sorry, this is a personal pattern, and not one destined for a future Scroop project.  Sometimes I need to do things just for me!)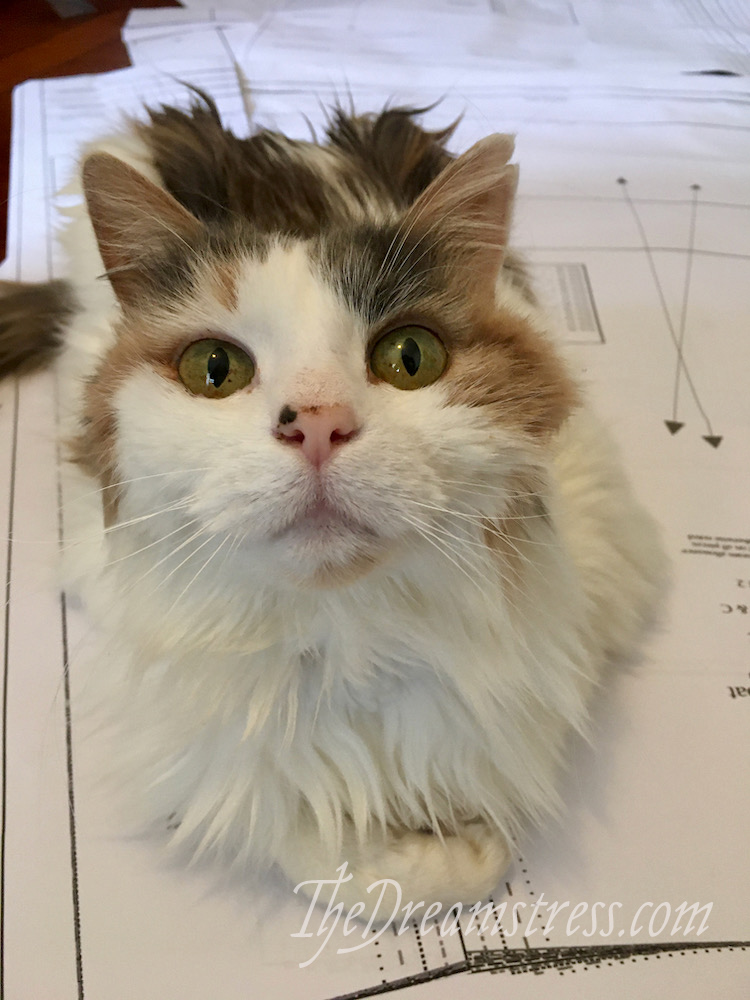 And she even managed to get in a few naps in the sunshine:
She's such a good kitty!