Thanks to Mrs C, the Laurel Dress was both done, and beyond beautiful.
Of course, practically anything would be beyond beautiful on Lady Jane.
I don't know if I will ever be able to wear the dress, knowing that I simply won't look as good as she did.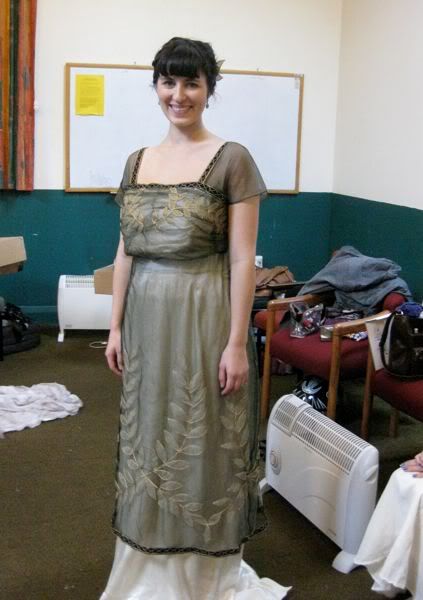 And the way the dress trails on the ground!
And her neck! And hair! And profile!
Two beauties.